Welcome!
The Papas and the Mamas...
...welcome you to the Soundtrack to the 60s web site. Do you love the 60s? Our show is a truly immersive experience that gives you a unique way in which to relive the sights and sounds of that incredible decade.
Check out our
latest promo!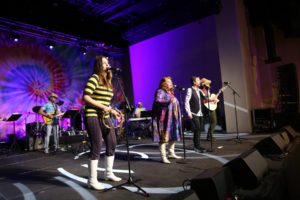 We just got back from a series of private/corporate shows in San Francisco. Special thanks to Upstage Productions for inviting us to these shows. Fantastic crowds who thoroughly enjoyed "going back to the 60's".